A discussion on how to support students as they transition to the upcoming school year in the midst of the COVID-19 pandemic. Panelists include Speech and Language Pathologist, Roxanna Elghanayan, Clinical Neuropsychologist, Dr. Vindia Fernandez, Occupational Therapist, Leah Hiller, Educational Therapist, Marilyn Kahan, and Clinical Psychologist, Dr. Shannon McHugh.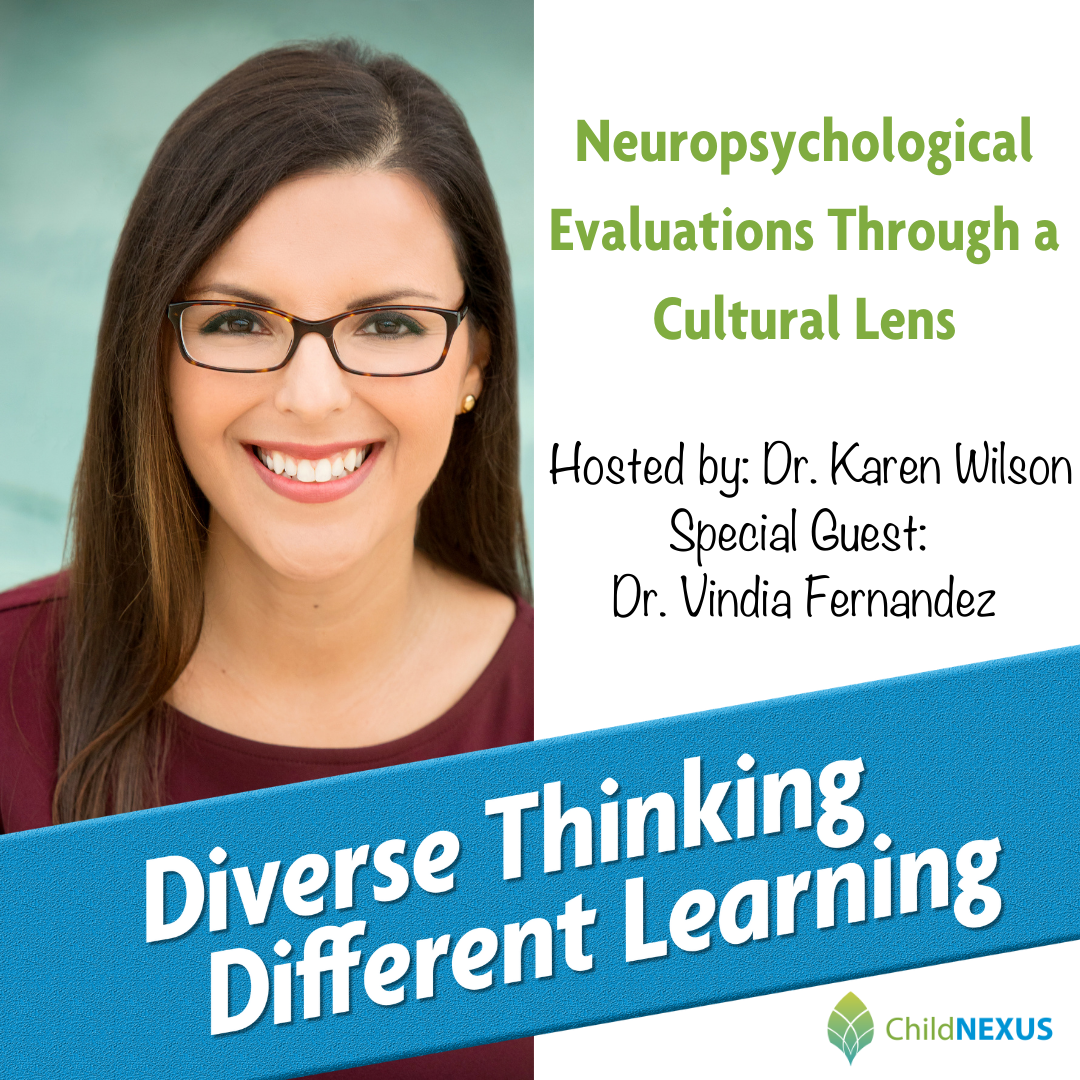 Diverse Thinking, Different Learning
"When is it important to consider an evaluation for your child? Well, the earlier the better. But then the question is, what are the differences between evaluations and which is best for your child? My guest on today's episode helps break it down and dives deep into the differences between a neuropsychological evaluation and a psychoeducational evaluation. Not only that, but we also discuss the challenges of evaluating non-English speakers and identifying neurodevelopmental disorders in children whose native language is not English."
Social Media, Screens, and Kids, Oh My!
How much screen time is too much? Is it safe — and ethical — to share pictures of your new baby on social media? Scandal's Katie Lowes talks to friend and fellow actress Melissa Fumero ("Brooklyn Nine-Nine") about her experiences with social media and screen time and her 2-year-old son. Then, child psychologist Dr. Vindia Fernandez runs down the benefits and risks of sharing kids' photos on social media and how screen time can impact a child's development.
Vindia G. Fernandez, Ph.D. presented, "Dyslexia 101: Identification and Treatment" at the UCLA Semel Institute as part of the Tarjan Center Lecture Series.  The presentation covered information about academic difficulties and cognitive profiles associated with dyslexia and evidence-based interventions to address these challenges.