Would you post photos of your baby on social media or make them an Instagram account?  How much time is too much time for kids to spend on the tablet?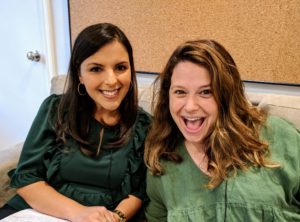 I recently had the pleasure of joining Scandal actress, Katie Lowes, for a lively discussion about kids, screens, and social media on her podcast, Katie's Crib. Check it out today and read below for episode highlights!  https://apple.co/2qv6hX
SHARING A CHILD'S PHOTOGRAPHS AND INFORMATION ON SOCIAL MEDIA
BENEFITS:
Motherhood can be lonely.  It is important for mothers to connect with friends and family, and sharing on social media can facilitate that.
RISKS:
Identity theft - sharing basic information such as your child's full name and date of birth  can make them vulnerable to impersonation.
Photographs may be misused and shared by unscrupulous individuals.
A child may become embarrassed by certain posts, which could create a breach of trust between the child and their parent.
Tips from the American Psychological Association (APA), Society for Media Psychology and Technology:
Consider all posts to be public posts.  All private posts and messages can be shared if the recipient takes a screenshot.
Take the long view.  Assume your child may see posts in the future.
Don't share online what you wouldn't tell a crowd.
Respect the child's wishes if they are old enough to articulate them.
Get a second opinion.  When in doubt, as a friend or family member what they think.
If you prefer not to post pictures of your child on social media, communicate your expectations with family and caregivers.
Don't shun technology, as it can be a great way to connect with others.
Read up.  Stay updated on the latest research and policy around social media use, and familiarize yourself with the security and privacy features of the apps and sites you utilize.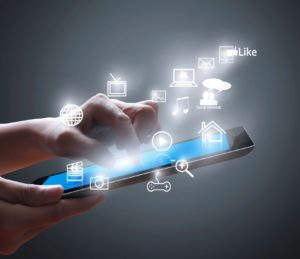 SCREEN TIME AND SOCIAL MEDIA 
BENEFITS:
After the age of 2, educational programming can benefit cognitive development.  (Screen time is not generally recommended for children under the age of 2.)
Parent and child can each strengthen existing friendships.
Social media is a great way to stay informed about news and community events.
RISKS:
Time on electronics decreases the child's interaction with others, which is crucial for social and emotional development.
Self-esteem can decline as a child begins to compare themselves to others on social media.
Cyber bullying can occur, often without adult knowledge.
RESOURCES
Family Online Safety Institute https://www.fosi.org/
Parents: Watch Those Social Media Posts from the Monitor on Psychology, a publication from the American Psychological Association  http://www.apa.org/monitor/2017/07-08/social-media.aspx
Digital Screen Media and Cognitive Development from Pediatrics, a publication from the American Academy of Pediatrics  http://pediatrics.aappublications.org/content/140/Supplement_2/S57.long